"We often think of people born into wealth as having an easy life, one we typically envy. In this poignant story, Elias shatters the stereotypes to show the world that we all have struggles; we try to escape our parents' expectations to pursue the life we desire. We want to forge our own path, yet, in the end, we want to receive their approval — as well as happiness, and of course, prosperity. Ultimately, this is a story of starting from nothing and making your own way in the world – against all odds, and despite the roadblocks placed in your way by unlikely sources. Perhaps that fire ignited within him is why Elias, now in his 80s, is still working, creating, and blazing his own trail."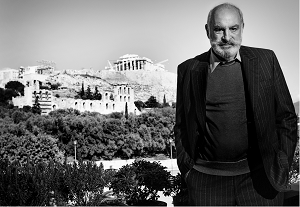 "In Bold Coasts-Life in a Greek Shipping Family, Elias Kulukundis reveals a most unexpected tale. The aptly titled 'Bold Coasts' utilizes a nautical term, referring to a coast that is so sheer it does not afford landing access. Highlighting his transition to political activist, to author, shipping financier, and family man, Bold Coasts reveals more of Elias' life than ever before. We get a rare, first-hand glimpse into the realities of an old Greek shipping family".
WindyCity Greek's founder and editor Maria Karamitsos reviews Elias Kulukundis' latest memoir "Bold Coasts".
Read the review here