Elias Kulukundis' new book "Bold Coasts" was greeted with excitement by Greek and International Maritime Press.
The Greek Magazine "Efoplistis" (Εφοπλιστής) was the first to publish in their January issue, an extended 9-page long article and a very interesting interview of Elias Kulukundis to Dionysis Notarakis.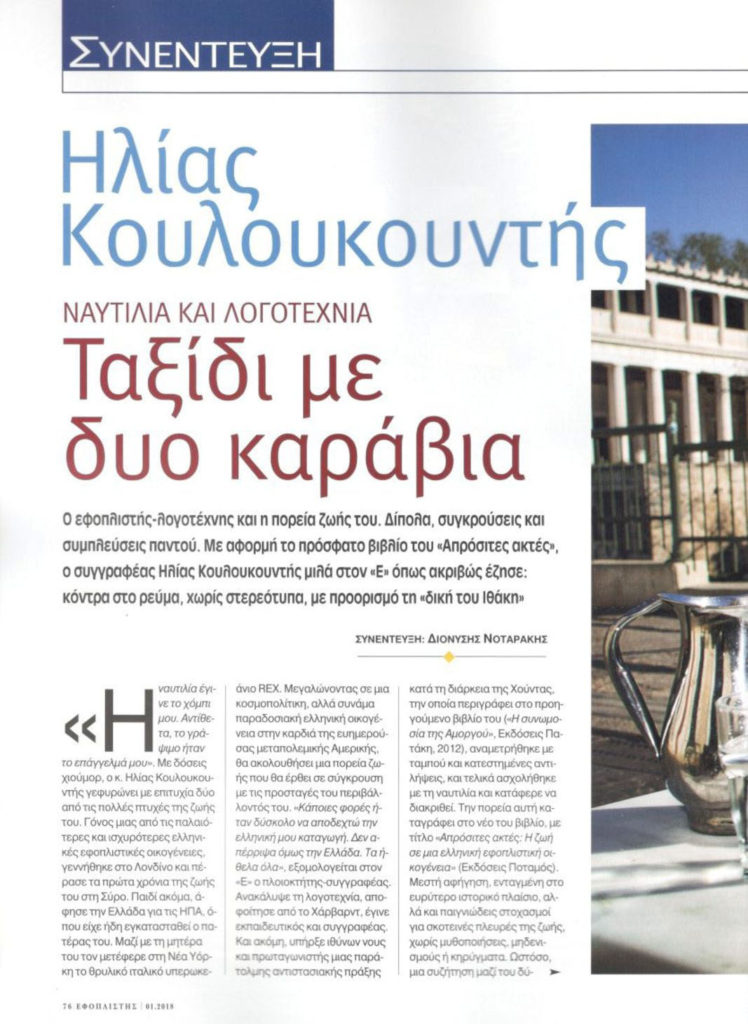 The international leading shipping news service "TradeWinds" followed with an article by Harry Parachristou entitled "Rebel heart" published online in tradewindsnews.com and the special Spring 2018 print issue TW+. Mr Papachristou talks with Elias Kulukundis- calling him "the most unconventional shipowner-  about politics, shipping and family.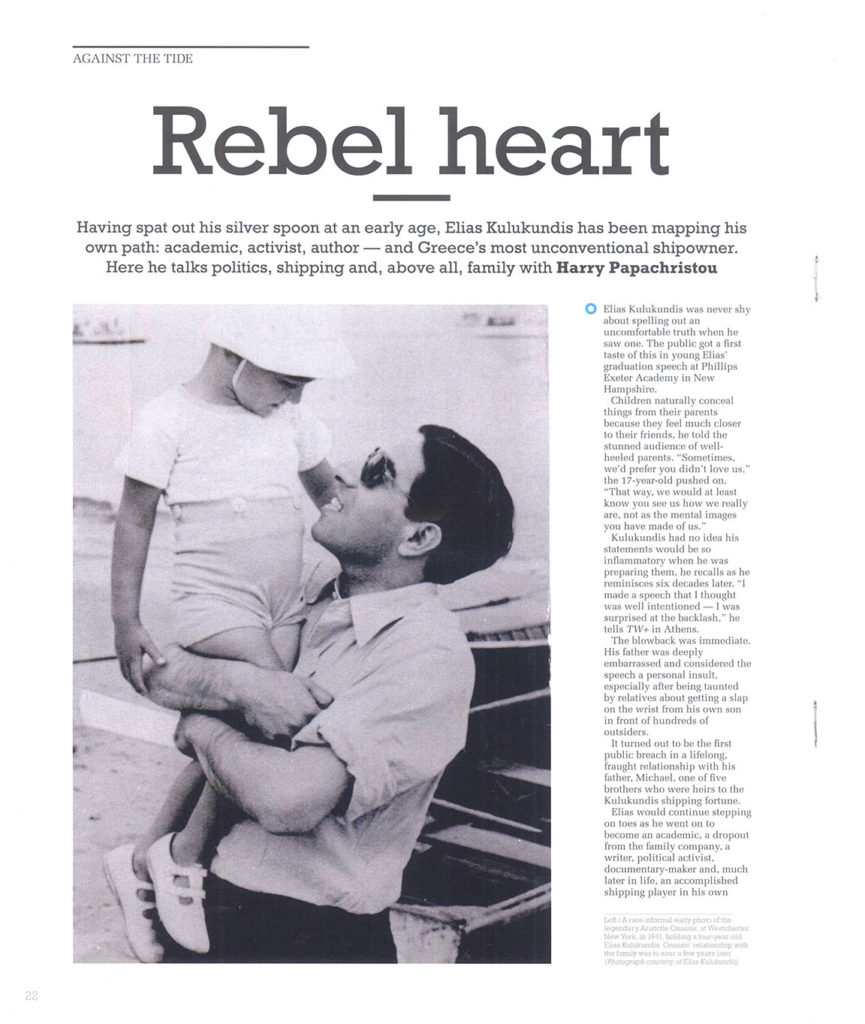 A few days later, the special triannual english edition(February 2018) of the greek magazine "Naftika Chronika" (Ναυτικά Χρονικά), features an article by Elias Kulukundis entitled "Assuming authority in a Family Shipping Business", where he shares the story of his first encounter with shipping before he went into the business.