On the occasion of the four hundredth anniversary of Shakespeare's death, Elias Kulukundis shares another story evolving around his work.
The Importance of Quitting
Last summer something happened to me that taught me something unexpected: the importance of quitting.
For some time, I have been an amateur actor. In the past, I attended a speech class at Fairfield University in Fairfield, Connecticut. I worked on some Shakespeare monologues, one of Polonius and another of Othello. During the year, I saw an ad in the paper for the British American Drama Academy, a four week summer program of British classical acting in Oxford, England. I thought that if I took that course, my eleven year old daughter could spend the time in the south of England with her grandmother and her cousins, while I would have somethng interesting to do during the week and visit them on weekends.   Not to mention the fact that I have always had a lingering fantasy that maybe I could have a career on the boards. So I applied for the course. I was given an audition date, auditioned for the course, and was accepted.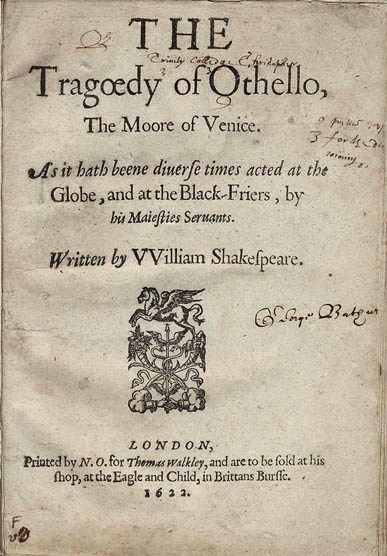 The scales fell from my eyes my first night at Bailliol College, Oxford. There was a reception for all the students, and I found to my horror that I was twice the age of half of them, and three times the age of a third of them. Later I related this to a friend of mine, and he said, "What is this a word problem? Do you want me to guess how fast the train needed to go to take you away?"
I lived in a dormitory with a lot of students who were all Americans. That was why it was called the British American Drama Academy. The dormitory was British. The students were American. And they were all aspiring actors. That was another revelation. Amateur actors I have known have usually been interesting people. Professional actors, or actors aspiring to be professional at ths oint in their careers, at least those in this program, weren't interesting at all.   They were too concerned with themselves to be interested in anything else.   While I was eating in the Bailliol dining hall of Bailliol College, a young woman sitting next to me saw me looking at the portraits of the Bailliol graduates on the wall: they were men from the eighteenth and nineteenth centuries with wigs and a variety of hair styles. I saw her curious look and I explained. "I'm just trying to see if I see any familiar faces."
"Oh, did you go here?"   she answered.
By now, considering the way I began, you know where I am heading. There was a great deal more wrong with the program than I have said so far. The bathroom and the shower were on a different floor of the dormitory, and we had hot water only on an average of once a week. The food was dismal, even for England, and one day, a woman in my section saw a worm crawl out of the salad. Trying to escape? I wondered.
To make matters worse–much worse–my drama teacher was a pretentious woman who knew less about Shakespeare than I did If I stayed in her class, . I felt I would murder her, and then I would see her ghost haunting me in the dining hall.
At first, I told myself that I should stay in the course to be able to tell the other members of my drama group back home about it. I should stay for their sake. And there was the money I had spent. And I didn't want to admit defeat. I didn't want to let down the other students in my class, the people I was supposed to be doing scenes with. And I didn't want to show these serious actors that after all, I was only an amateur and a dilletante.
After two weeks, I drove down to the south of England to spend the weekend with my daughter and her grandmother in Sussex, and on Sunday afternoon, we were in an idyllic garden outside Chichester, which is a beautiful Roman town, and my daughter was playing with her grandmother, hiding under a bush while my mother-in-law looked for her, poking the branches with her cane, and there was a beautiful blue sky overhead, and I knew soon I would have to leave paradise to drive for two hours to Oxford to spend the night in the dormitory with the bathroom with the cold shower and the dining hall with all the serious actors and the grubs in the grub.   But I thought after all, I've made the plan, I've got to stick to it. What kind of person just quits in the middle of something he has started. Next summer I'll do it differently. I'll   just spend the time with Delia and Nana,   and there will be other afternoons like this. Next year.
And as soon as I had that thought, I felt a cold hand around my heart. My mother in law was eighty years old. Suppose she was not here next year.   Suppose I was no longer here. Suddenly I was panicked.   I knew what I had to do. But was I capable of doing it? Could I actually walk into the director's office and tell him I was quitting? Could I pass my classmates on the walk and tell them one by one that I was toast?
I drove back on the road to Oxford making speeches in my head. The director of the program countered with his arguments, and I thought, after all, this has been a voluntary experience. I came here of my own free will. Surely, my own free will ought to be able to get me out of it. Someone must be able to bail me out of Balliol.
By the time I reached the City of the Dreaming Spires, I was more sure of myself. But I wondered how I would feel when I woke up in the morning in the dormitory. Would I get up, have my cold shower and shiver off to the dining hall once again? I realized why prison authorities deny their inmates the basic crearture comforts— they want to keep them weak.
I parked my car in the garage of the hotel across the street from Bailliol. As it was so late, I had to pay for the garage with the night clerk at the reception. He said the parking would be six pounds, since I was not staying at the hotel. If I were a guest, it would be free. I paid him the six pounds and started out. But I had not reached the door when I had a thought that stopped me. I turned back and asked the clerk, "if I decided to stay at the hotel, would I get my six pounds back?" He said I would. I wandered away then turned back, swerving like a drunk person. Obviously, I was trying to decide something very important. Finally. I said I'd take a room after all. I got a room at the hotel, and in the middle of the night, while the courtyard of Bailliol was still, I moved all my things out of the dormitory and put them in the boot of the car, carrying my suitcases under the silent spires, feeling like Guy Burgess, Oxonian—no, Cantabridgean, of by-gone days, fleeing for Russia on the night ferry from Southhampton. The next morning, I had a steaming hot shower, went down to the dining hall and had a proper English breakfast—eggs, bacon, sausage, beans and chips—and walked across the street.
The director was a genial guy with a limp. He saw me in the hallway of the admin office.
"Tony, can I have a word with you?" I said.
"Certainly, old boy," he said, "Come in. How're things?"
I didn't answer. Having a proper sense of theater, I wanted to be inside before I said I wanted out.
"Not so good?" he said , over his shoulder.
"Tony, I find I cannot continue the program," I said as he rounded his desk.   I had said the dreadful words.
"Why, old boy?"
"Too much adversity," I said, with admirable English understatement. I wished to absent myself from adversity awhile.   In a kinder, gentler world, I wished to draw my breath (and my bath) to tell my story.   I did not say any of this.
Two hours later, I was behind the wheel, on the road for in Stratford-Upon-Avon, where I would see "Two Gentlemen of Verona" by Shakespeare before returning to my daughter in Sussex. I didn't get my money back for the course, but in fact, I got more than my money's worth.   It was the first time in my life that I had quit anything, and since I quit that course, I feel I can quit anything I have to, and therefore since I can quit anything, I can do anything.   It seems so simple, I wonder why I did not think of it sooner.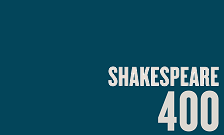 Shakespeare400 is a consortium of leading cultural, creative and educational organisations, coordinated by King's College London, which will mark the 400th anniversary of Shakespeare's death in 2016. Through a connected series of public performances, programmes, exhibitions and creative activities in the capital and beyond, partners will celebrate the legacy of Shakespeare during the quatercentenary year.
http://www.shakespeare400.org