Excerpt from the afterword for the recent e-Edition of The Feasts of Memory by Dr. Eleftheria Arapoglou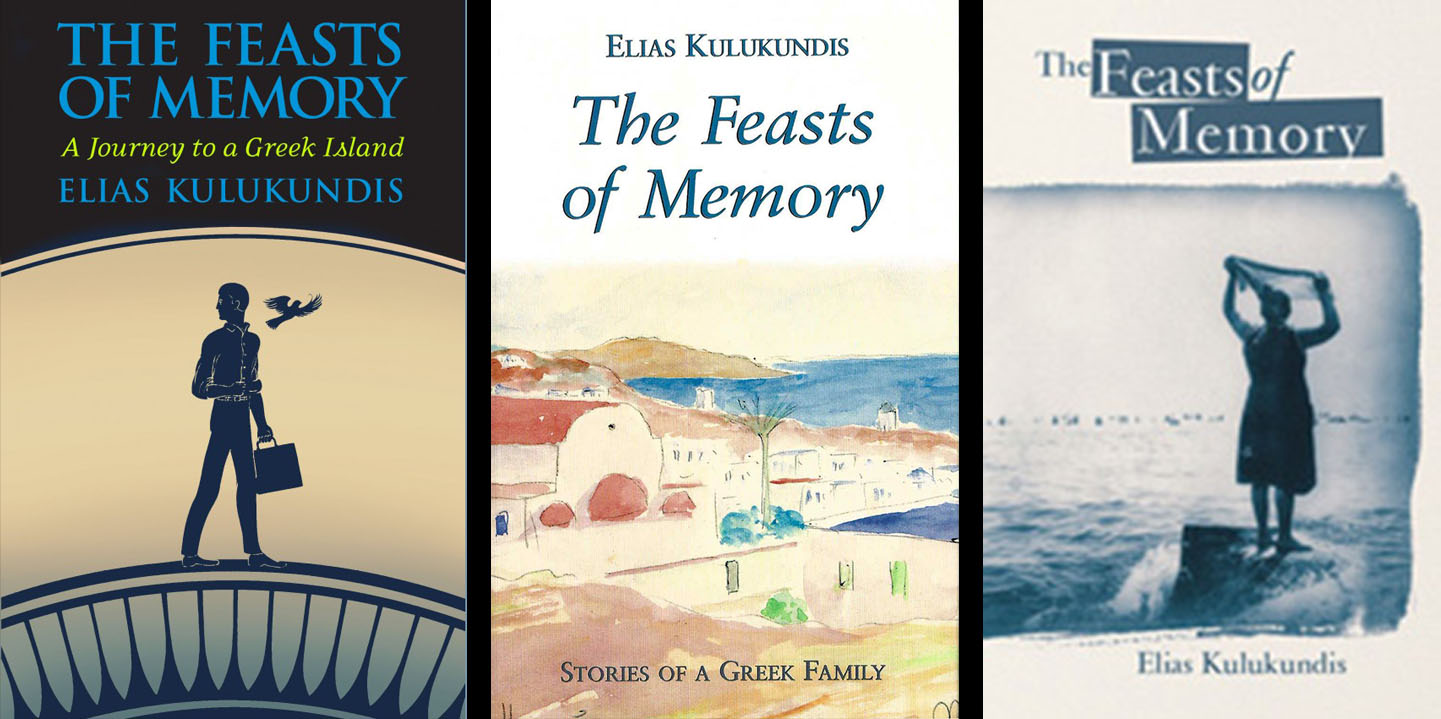 […] "Kulukundis journeys from America to Kasos to discover and connect with his roots, to reconstruct his past, to piece his life together and to connect with his ethnic identity. The act of travelling back to his parents' birthplace and, most importantly, to his family's memory- scape is an attempt to position himself in relation to a past to which he has no access through memory:
I went to Greece as a toddler in 1939 and spent almost a year in Syros. Throughout my childhood, people told me how I used to sit on the terrace and pretend I was on the bridge of a sailing ship, how I used to ride on my grandfather's shoulders and speak Greek in the heavy accent of the waterfront. But despite what people told me, I could remember nothing for myself. My first memory of life was that hotel room in Westchester and the arabesques on the carpet.
[…] Kulukundis casts the narrative of The Feasts of Memory among several genres: autobiography, biography, family memoir, fiction, travel literature, immigration story. More specifically, the narrative focuses as much on the narrator and his journey back to his grandparents' birthplace, as it focuses on his family—their stories and history—and his ethnic group. In this sense, The Feasts of Memory blurs the conventional boundaries, between biography and autobiography, history and storytelling, personal reminiscing and collective memory. This blurring of boundaries is not inconsequential if one considers that ethnicity and autobiography are inherently linked in their emphasis on memory: Richard Schermerhorn defines an ethnic group as "a collectivity within a larger society having real or putative common ancestry [and] memories of a shared historical past" (12). This emphasis on ancestry, memory and history is shared by the genre of autobiography—the difference being that autobiography traditionally focuses on the "auto," "the self"—on documenting the development of the individual identity and life— whereas ethnic groups use memory to trace their collective development as a people. As Kulukundis wrote in the preface to the original edition of The Feasts of Memory, "[this] is an autobiography of everything that did not happen to me."
You can find the e-book edition of the Feasts of Memory including the full length Afterword by Dr.Eleftheria Arapoglou here