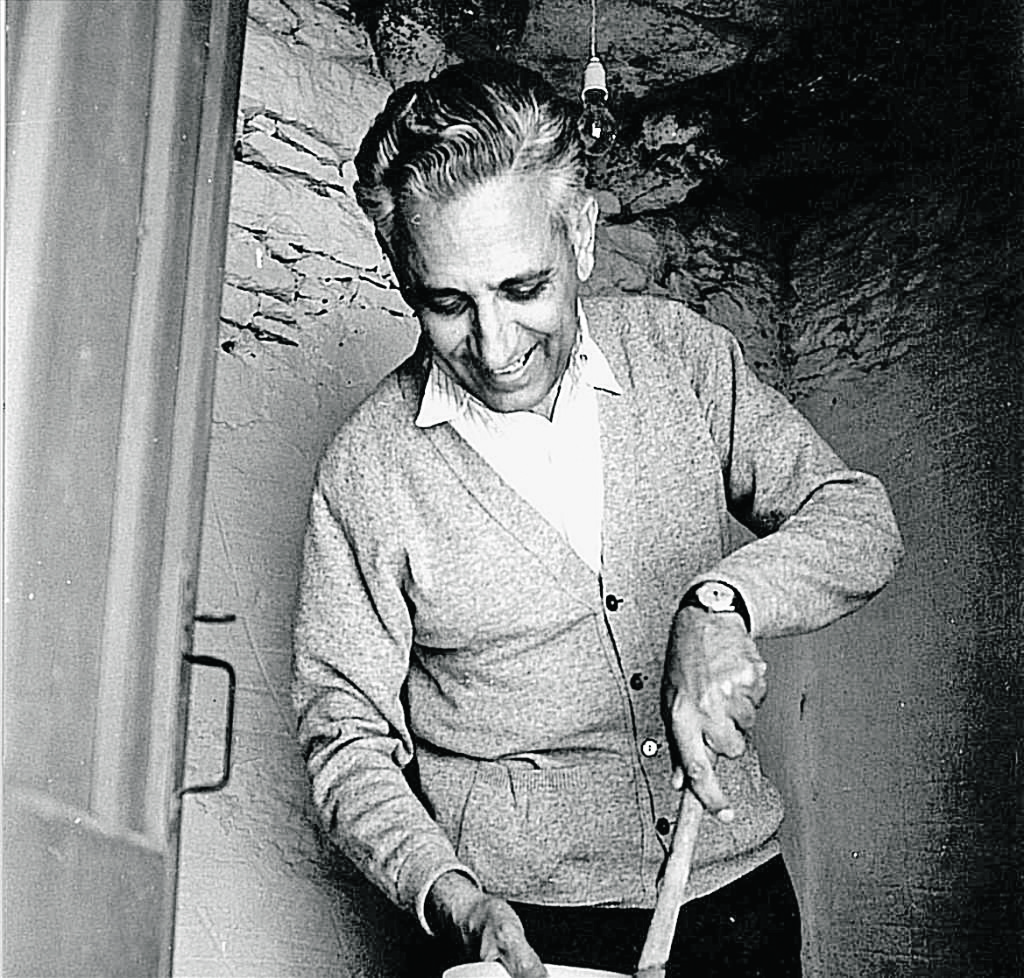 George Mylonas, who escaped from detention on Amorgos under the junta, remained a prisoner of his ideology. By refusing to join a coalition of national unity under former Prime Minister Karamanlis, he gave up an opportunity to help Greece shake free of the Junta five years early because he was afraid to be criticized by the left.
After winning the election of January 2015, Alexis Tsipras had the future at his feet as Mylonas had in October 1969. Will he too give up the opportunity to lead Greece out of its impasse because he too refuses to break with the outmoded ideology of members of his own party?
I had become Mylonas's son-in-law in 1969, and when my wife and I visited my father-in-law on Amorgos during that spring, I asked him if he wanted to escape.  "Some people in Europe have asked us to ask you," I said, and I told him about the coalition of national unity that these people wanted him to join.
"I couldn't give any assurance until I see what Karamanlis has in mind," Mylonas answered. "But I don't think now is the time to dwell on ideological differences."  "That's what they think too," I said.
I wrote at the time that I was thrilled with his answer. I thought it meant he would be flexible. But after his escape, he found reasons not to join the coalition being anxious not to offend the left-wing of his party.
Forty-six years later, the nation has once again reached an impasse and needs an innovative solution to be able to find its way forward. Prime Minister Tsipras today faces the same choice Mylonas faced in 1969. And once again a Greek leader is in danger of giving up progress for the sake of a commitment to ideology.
In January 2015, Greek people regardless of political orientation were united in hoping that Syriza would bring a resolution to the conflict with the Eurozone and an end to Greece's six year crisis. With a reported 70% approval rating among Greek voters, the new government had the opportunity of a lifetime. It could have held the line on the austerity measures that had already been taken at such great cost and for which it could not be blamed. It could have had the benefit of the gains that Greece had achieved with such hardship, and gone on to plead its case in Europe against austerity.  It could have opposed austerity as a respected European nation.
Instead, Syriza reverted to the policies of the past. It began to enact populist measures and those intended to increase its appeal to its voters, undermining its negotiating position with its creditors and other European nations. In doing so, it handed out the rewards of victory to its supporters in the discredited manner of the old system that had led to the crisis in the first place.
"Left For the first time" was Syriza's slogan when it should have been, "for the first time free." Instead of seeking an all inclusive solution, Syriza saw the issue as a narrow one of party politics, just as Mylonas did.
A Canadian mining company is attempting to develop a gold mining industry in northern Greece, bringing with it the prospect of adding jobs to the stagnant Greek economy. But faced with an offer of much needed foreign investment, the Ministry of the Environment has been so ideologically opposed to the venture that the Canadian company is ready to pull out. For sheer ideological pig-headedness Mylonas's not wanting to talk to Karamanlis in October 1969 pales by comparison.
"If the shepherd becomes king, one day at sunset, he will go out to look for the sheep." That is a parable that Nicholas Gage, who wrote about Mylonas' detention on Amorgos, applied to Mylonas.
Will Tsipras turn out to be another shepherd- king? Will he miss his moment in history because he hears nothing but bells of the sheep on the hillside? If he continues to fear his left-wing, just as Mylonas feared to be attacked for siding with Karamanlis in 1969, Tsipras may take his seat in the museum of lost opportunities that is what our political life will become.
Elias Kulukundis
(originally published in Greek in Athenian "To Vima" newspaper)